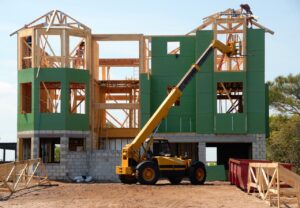 IB Engineering provides comprehensive engineering design solutions and services for the residential construction industry. From single family to multifamily and in-row housing design, our clients range from professional home builders to private homeowners.
The design team at IB Engineering aims to provide on time, efficient and economical design solutions to each and every project. The designs include (but are not limited to) the following:

Foundation wall designs
Grade beam and pile foundations
Tall Walls
Lateral stability of foundation walls
Deck and veranda piles
Stair and window opening reinforcements
Retaining walls
Wood beam/column designs
Steel designs – Beams, columns, brackets, reinforcements, etc
Manufactured Stone Letters
Garage foundation/slab design
Structural slabs
Renovations
Soil bearing capacity tests and certificates
Our clients' satisfaction is proof of our commitment to providing reliable service at the highest standard in the residential industry. Home builders looking to migrate their services to IB can count on years of expertise to ensure the transition is smooth and profitable for them.
Contact us directly or fill out the form and have us call you.